Peilen will be released on Orange Milk Records, April 24th 2020.
orangemilkrecords.bandcamp.com/album/peilen

Ervin Omsk's debut album Peilen is based on a topi-poietic approach – derived from spacial concepts that aim at establishing new space. The polyrhythmic play of oscillators, drums, claps, hi-hats, kicks, flutes, noise, speech fragments, etc. create tracks that build on their respective musical and imaginative spaces by way of self-exploration. Forming acoustic images of varying dimension, expanse or density, but they are always complex: they range from shrubby vegetative miniatures to filaments and voids.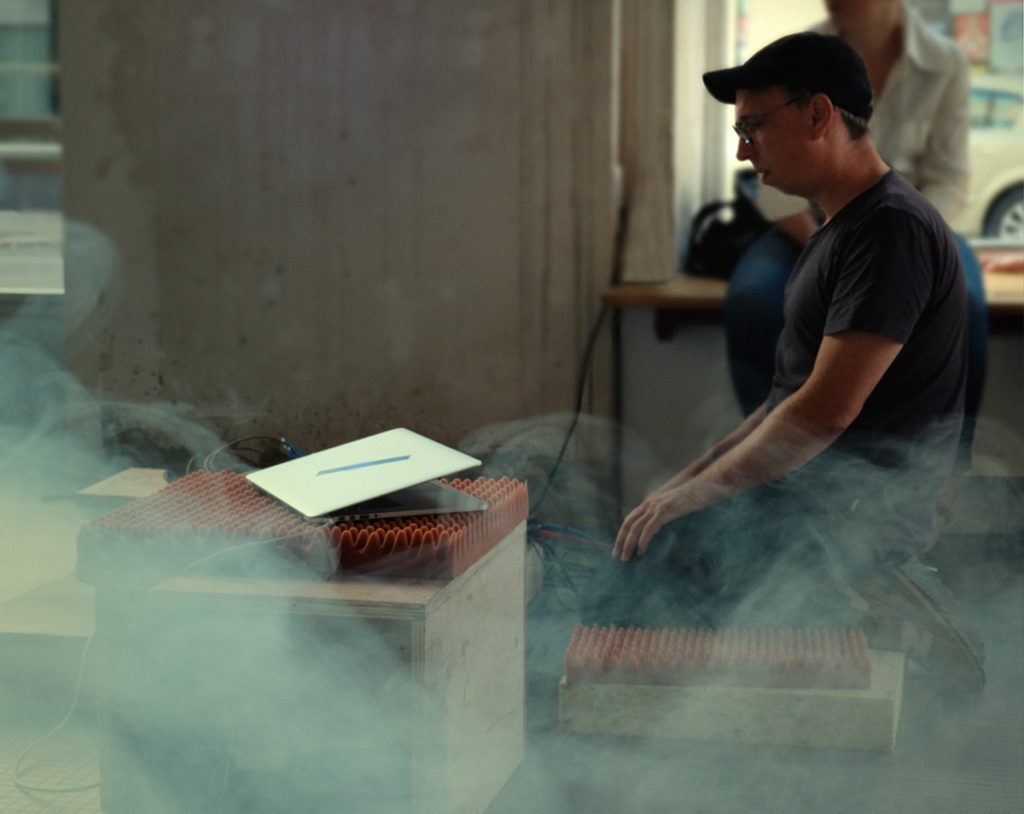 Foto: Stephan Engelke